Diabetes Prevention Program
---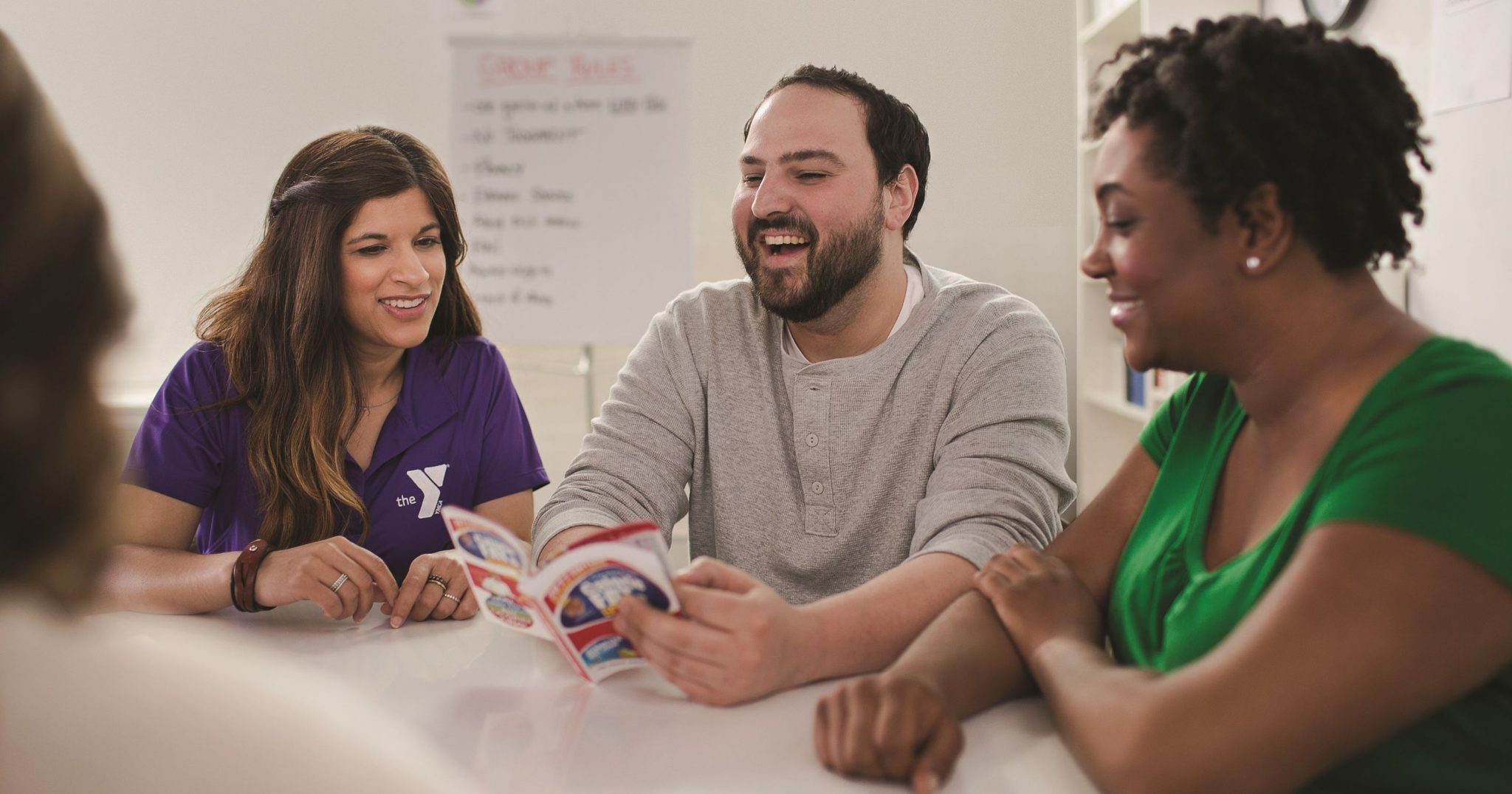 The YMCA's Diabetes Prevention Program focuses on small, measurable, reasonable goals to give participants confidence they can make the necessary changes to reduce their risk for type 2 diabetes and live healthier lives. The group support participants receive helps to keep them motivated and encouraged. You can feel confident that the patients you refer will spend a year surrounded by supportive people with common goals. The program is a lifestyle change program that keeps participants engaged. Studies show that engaged participants enjoy lower healthcare costs and more desirable long-term health outcomes. 
The program emphasizes two primary goals for the first half of the program: reduce body weight by 7% and increase physical activity to 150 minutes per week. To sign up, participants must be; 1. at least 18 years old, 2. overweight (BMI> 25) AND diagnosed with prediabetes via a blood test or gestational diabetes; 3. if a blood test is not available, a qualifying risk score. 
Please contact Andrea Bach at the Christian County YMCA, or visit our location, to discuss your participation in our Diabetes Prevention Program. 
Session Topics 
Welcome to the YMCA's Diabetes Prevention Program 

Be a Fat Detective 

Ways to Eat Less Fat 

Healthy Eating 

Move Those Muscles 

Being Active – A Way of Life 

Tip the Calorie Balance 

Take Charge of What's Around You 

Problem Solving 

Four Keys to Healthy Eating 

Talk Back to Negative Thoughts 

The Slippery Slope of Lifestyle Change 

Jump Start Your Activity Plan 

Make Social Cues Work for You 

You Can Manage Stress 

Ways to Stay Motivated 
Costs
Member: $429.00 
Non-Member: $429.00
Family Membership: $429.00
---
Aquatic Therapy
Taylorville Memorial Hospital Rehabilitation Services has partnered with the Christian County YMCA to offer physical therapy
sessions in the pool for local residents. 
Aquatic physical therapy may improve:
Pain
Weakness
Mobility or balance problems
Neurological conditions

It improves strength, flexibility and motion for people of all ages, including those who are pregnant or are unable to do weightbearing exercise.
To Learn More:
Call the TMH Rehabilitation Services at 217–707–5400 or talk to your doctor about a referral.
_______________________________________________________________________________________________
Rock Steady Boxing
It is the first of its kind, Indianapolis- based nonprofit gym founded in 2006 to provide an effective form of physical exercise to people who are living with Parkinson's.  Though it may seem surprising this non- contact boxing-inspired fitness routine is dramatically improving the ability of people with Parkinson's to live independent lives.
Training classes are taught by Certified Rock Steady Coaches, include an exercise program that attacks Parkinson's at its vulnerable neurological points.  No boxing experience is necessary, and people of all ages are invited to participate. An initial assessment must occur before the first class.
Days and Times:
-Tuesday/Thursday 9:00-10:30 a.m.
Initial Assessment with Boxing Coach: $50
Program Fee:
-Member: $45/month
-Non-Member: $65/month
For more information call 217-287-7271.
---
Rehabilitation Membership Program
The primary goal of the YMCA is to enhance the health and lifestyle of people of all ages. Our goal is to provide anyone, of any age, a month one-time membership after being released from a physician's care for any of the following reasons: Cardiac &/or Respiratory Surgery, Major Surgery of any kind, or recovery from a major accident, illness or medical complications. The process is simple; call the Y for more information at  217-287-7271.
---
Wellness Center Orientation 
A FREE Consultation is included with your membership. We will walk you through the basics of setting up a personal fitness regimen. This includes cardio-respiratory and resistance training. You will also be instructed on how to use the various types of machines and equipment in the wellness center.  Contact the front desk to set up your appointment at  217-287-7271.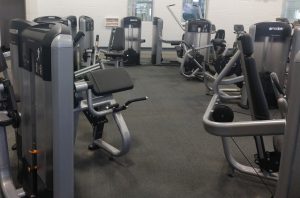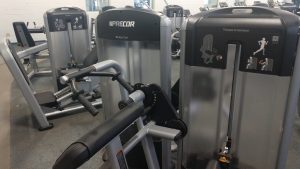 ---
Personal Training
You deserve a unique fitness plan, that's tailored just for you! Our Y Personal Trainers will work with you to reach your personal fitness goals and teach you how to maintain those goals for life. Whether you're an extreme athlete, a sedentary adult, a senior or teen; working with a trainer on a plan designed specifically for you will help you get healthy, strong and fit!
Our Personal Training involves one or more regular training sessions designed to help you achieve your fitness goals. Your certified personal trainers, either John Good or Shelley Switzer, will work with you and your schedule to develop a personalized fitness program. Personal training is offered in one-on-one, partner or small group sessions – whichever you're most comfortable with! 
Call our Front Service Desk to schedule an appointment with John!
Our Front Service Desk number is: (217) 287-7271.